​Skin Work-out & Peel Programs
A course of treatments can sufficiently change cells "behaviour" and maintenance treatment thereafter keeps them on track.
A personal program will be customised But dedication and commitment is required to help achieve your skin goals.
​
Entry Level Work-Out.
The ideal entry level peel promoting smoother, youthful skin. Increasing skin barrier, skin hydration and skin health. Offering a powerhouse of vitamins and nutrients with antioxidant that target skin receptors to promote healthy skin cell turnover.
1 x Treatment $125
​
Buy 2 x Treatments -(includes a Home-care Prescription Kit -$99 value saving) $250
​
Medium Level Work-Out.
​Pro Dermal Planning corrective treatments are 45 minutes, and include, customised peel and alginate rubber mask. Offers intense oxygenation & focuses on anti-aging that will repair and correct.
1 x Treatment $130
Buy 4 Treatments -( Includes Home-care Prescription Kit & Full Size Mineral Pro -$73 value saving) $520
Advanced Level Work-Out.
Collagen Induction Therapy
( click here C.I.T Information )
1 x Treatment $199
Buy 1 x C. I T. & Entry Level Peel $275
Buy 3 x C.I.T. Treatments get the 4th FREE $597
Powered by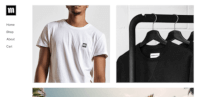 Create your own unique website with customizable templates.